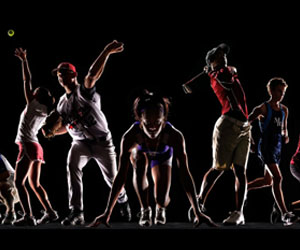 The rest of the sporting world doesn't try to compete with the media behemoth that is Super Bowl, which is why so many other leagues wrap up their schedules by the late afternoon on Super Bowl Sunday, knowing they don't stand a chance against the football finale.
For sports bettors and sports handicappers, this is just fine. We have a packed slate of early action to wet our whistle before the Big Game kickoffs off in the evening. If you're looking for some warm-up wagers before the New England Patriots and Philadelphia Eagles square off in Super Bowl LII, here are the best alternative options.
NBA
Portland Trail Blazers at Boston Celtics
The Trail Blazers roll into Beantown for a very, very early start time in their books. This game versus the Celtics is scheduled for a 12 noon ET tipoff, which is 9 a.m. back in Rip City. This game is the middle set of a three-game Eastern road trip, with Portland going 11-8-2 ATS versus non-conference competition this season. The Blazers are playing great basketball, taking a four-game winning run into this road trip and picking up victories in seven of their last eight games – 6-1-1 ATS in that stretch.
Boston could be without star point guard Kyrie Irving, who sat with a quad injury last time out. The Celtics are shorthanded in the backcourt, with guards Marcus Smart and Shane Larkin nursing ailments as well. Boston has been a very good bet against Western Conference foes, posting a 12-6-1 ATS mark in non-conference games, most recently losing but covering in Golden State. NBA bettors will want to keep a close eye on Irving's status, as it will define the spread for this game.
NHL
Vegas Golden Knights at Washington Capitals
The Golden Knights are the bettors best friend in their inaugural season in the NHL, stacking nearly +22.0 units for moneyline players. Vegas will be playing its third game in four nights when it comes to the nation's capital and edged the Winnipeg Jets in a grueling OT victory to win the first two stops of its current six-game road swing. The Golden Knights are among the top scoring teams in the NHL, potting 3.4 goals an outing, however their defense sags on the road. Vegas is allowing 3.0 goals against as a visitor versus just 2.21 at home.
The Capitals have been one of the better home bets in hockey this season, boasting a 19-7-1 record inside the Verizon Center for +8.17 units. Washington allows 2.3 goals against at home and despite ranking among the lowest NHL teams in shots on goal, is still scoring three goals a night. The Caps had several key contributors find the scoresheet in a recent win over Philadelphia, snapping some scoring droughts and giving the team a boost of momentum heading into a big weekend slate.
NCAAB
Seton Hall Pirates at Villanova Wildcats
The No.1 team in the county gets a showcase on Super Sunday when the Villanova Wildcast host the Seton Hall Pirates in a 12 noon ET tipoff. The Wildcats are 5-3 ATS at home this season and coming off a big win over Creighton Thursday. Villanova is an even more impressive 6-2 Over/Under inside the Wells Fargo Center, averaging 90.4 points per home game – eighth most in the country. The loss of veteran guard Phil Booth to a hand injury was big for Jay Wright's team but it appears Villanova is starting to fill that gap in the rotation.
Seton Hall has had extra time to rest up for the nation's top team, coming off a victory over Providence Wednesday. The Pirates have done well against the mid and low-tier teams in the Big East but have struggled against tougher conference competition. Seton Hall does roll out a deeper bench than the Wildcats and have been a solid bet as a road underdog in recent years, going 13-5 ATS when getting the points away from home since 2015-16.