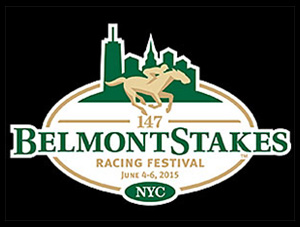 Horse racing finally got its first Triple Crown winner since 1978 as American Pharoah barrelled his way to a win at the Belmont Stakes. He was always going to be the favorite at the best online sportsbooks after what he did to the competition at the Kentucky Derby and the Preakness Stakes. We had seem 13 previous horses win the first two jewels and fail at the Belmont, but American Pharoah made sure he was a part of history. Here are a couple of things we learned from the Belmont.
American Pharaoh Is A REALLY Good Horse
Everyone knew American Pharoah was a great horse, but winning at the Belmont by 5 1/2 lengths was a massive feat. They don't call it the "Test Of Champions" for nothing as the Belmont is 1 1/2 miles, which is a long, long distance for a horse to run, but American Pharoah made it look easy and left the rest of the field in his dust. This race was pretty much over by the halfway point, and he led wire-to-wire, just as he did at the Preakness, but given the distance, this was much more impressive. You can expect that American Pharoah will be the favorite for the Breeders Cup Classic at the best online sportsbooks later this year.
Bob Baffert and Victor Espinoza Are Also Good At Training And Jockeying
Baffert finally got his Triple Crown on his fourth try, and if his legacy wasn't secure enough, it is now. He was inducted into the U.S. Racing Hall of Fame in 2009, but Baffert really wanted to have this on his resume and he did an expert job of getting American Pharoah ready to go at the Belmont. Espinoza was also the perfect jockey for it as he was going for the Triple Crown for the third time, and he became the oldest jockey to achieve that honor (Baffert was the second-oldest trainer).