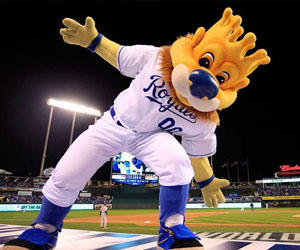 As ballparks around the major leagues heat up in the summer – at least those with outdoor venues – offense can seem to get a lift. Rising temperatures and high humidity can wear out a pitcher faster and lift routine flyballs over the fence, providing a little extra pop for those clubs.
However, August has also seen its fair share of listless lineups, whiffing consistently at the plate. For those taking a cut at the MLB Over/Under odds, these could be your best Under Sports Betting Tips this month:
Kansas City Royals
The Royals have been among the bottom of the offensive stats all season, plating an average of only 4.21 runs per game in 2019. August has been especially cruel to K.C.'s hitter, who have generated only 3.8 runs per outing through 19 games. The Royals are batting a collective .213 this month – a serious dip from their less-than-impressive .242 BA on the year.
Heading into the weekend, Kansas City has stayed below the total in four straight outings and was 1-8 Over/Under in its previous nine games. For August, the club has gone Over the total in only six of 19 games, siding their season-long Over/Under count to 61-62-6.
Pittsburgh Pirates
Much like the Royals, the Pirates weren't setting scoreboard on fire before August, owning am average production of just over 4.5 runs per game in 2019. But this month, the Bucs bats haven't put up much of a fight, with only 3.85 runs through 20 games with a .237 BA in August. This power outage is a bit expected since Pittsburgh played strong pitching staffs like the Mets, Cardinals and Nationals during that span.
The Pirates enter this weekend having stayed Under the number in three of their last four games and going 2-6 Over/Under in their previous eight contests. For the month, the Buccos own an 11-9 O/U count – thanks in large part to a bulky 5.63 ERA from the pitching staff in August. On the season, Pittsburgh is one of the best Over plays at 72-52-4 O/U but those results are starting to reverse down the stretch.
Texas Rangers
If there was one location that benefits most from the summer sun, it's Arlington, Texas. Generally, the Rangers get a lift in the dog days of summer with humidity turning warning-track shots into home runs. But, here we stand: Texas is averaging only 3.8 runs per game in August – well of its season pace of 5.05 runs per ballgame. Granted, the Rangers have played half of those games on the road, where their offensive production swings from 5.57 at home to 4.54 on the road.
Texas is 8-12-2 Over/Under in August and with the club currently on the road for six straight games, the low scorers should continue to pour in. The Rangers are batting .227 this month, which is down from the season BA of .249 and even worse than Texas' MLB-low .234 batting average on the road. The Rangers are 27-35-3 Over/Under as visitors in 2019.