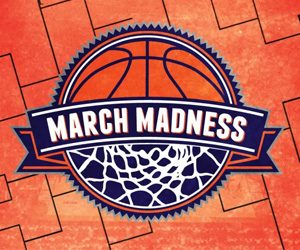 The "Madness" of March actually doesn't wait for the month to roll around on the calendar, with a number of mid-major conference tipping off their conference tournaments early next week. And after that, all the other college conferences – including the Power 5 – will begin their postseasons.
If you're betting on college basketball conference tournaments over the next two weeks, here are some 
sports betting tips
 and tactics to follow as you wager on the busiest time for sportsbooks:
Follow the steam
The first two days of the NCAA tournament might be the busiest time for bookmakers in terms of action, but when it comes to oddsmaking and posting lines, there is no more frantic pace than the conference tournaments.
Unlike the NCAA tournament, the conference tournaments don't give teams a day between games so books are busy cooking up odds for the next day's matchups. That pace means there are often some softer opening lines and bettors should mind the early moves, as books rapidly react to sharp play, and get in on those adjustments before the value is gone.
Momentum
Almost every year we see an upstart program roll right through their respective conference tournament and steal a ticket to the Big Dance. Bettors should be paying attention to current form as teams enter the postseason and don't be afraid to run with a lower-seeded team coming off a stunner.
College coaches try to get their programs to peak at the proper time, and that's the postseason. So don't get too bogged down on handicapping a team's entire body of work and instead focus your energy on their previous three games and opening conference tournament contests.
Depth and experience
As mentioned above, the pace of conference tournament week is insane, with some teams playing back-to-back-to-back-to-back games over the course of the postseason. That schedule can wear on players, especially at the end of a very long college hoops season. Teams with reliable options off the bench and depth in the starting five tend to hold more value the deeper they go into the conference tournament.
Bettors should beware of teams that rely heavily on one player to produce the bulk of their points and mind the pace of the previous game as well. If a slower team got sucked into a track meet in their first-round win, they could be gassed for Round 2. Overtime affairs can also be costly for teams advancing after playing those extra frames.
Revenge
The "Revenge factor" is a popular handicapping practice among public bettors, and while it doesn't really hold up in pro sports, it does have teeth in the college game – especially as it pertains to those long-standing NCAA rivalries.
Make sure you look at the past matchups between conference tournament foes, when and why those teams won/lost those games, and their mind state heading into this postseason showdown. These conference tournament games are often played at neutral sites, so taking home-court advantage out of the mix can open up value on those teams that play better away from campus.
Tournament hopes
There are a number of teams that need a good showing in their conference tournament to crack the NCAA field on Selection Sunday – and more needing to win their conference crown outright. And then there are those power programs who already put in the work, have earned a respectable seed and don't want to drain themselves or get key player hurt before the Big Dance,
Bettors should always be mindful of college hoops coaches who care more about the NCAA than the conference tournament, and the ones who may have their jobs on the line when it comes to the league championships.