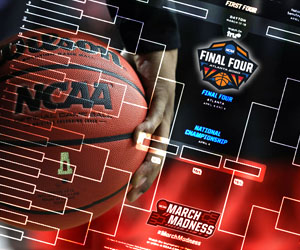 The madness of March is still a long time away but with the college basketball schedule tipping off soon, Online Sportsbooks basketball bettors will start shifting their focus to the NCAA action.
College basketball – especially in the first few months of the season – is a sharp market, reserved for professional players and a steam chasers looking to exploit what is often the softest market on the board.
That doesn't mean there's no room for the casual bettor or even those new to wagering on NCAA hoops. If you are looking to jump into the college basketball betting markets in November, here are some tips and tactics to follow to help you make the best bets.
Player turnover
College basketball used to provide some stability for bettors, as players would normally spend at least three years with their respective school. Now, with the NBA's current one-and-done rule, the top talents in the NCAA are flocking to high profile schools and leaving after one or two years.
Basketball bettors should look at programs suffering an overhaul in talent, be it elite-level players making the jump to the pros or upperclassmen graduating and moving on. Those schools will often go through some growing pains in the early workings of the schedule, as players gel and fit into their roles, and coaches tinker with rotations while trying to maximize their lineups.
Travel troubles
For many contending programs playing in small conferences, like Gonzaga, the first few months of the college basketball slate are spent hoping from state to state playing top-tier power programs in order to boost their tournament resume.
Very often, you'll see teams playing on the opposite coast or in high-level tipoff tournaments, forcing them away from campus for extended periods. Keeping an eye on those trying travel schedules and short rest can add value to the spreads and totals, especially if injuries start to shorten the benches for those busy teams.
Spotting steam
As mentioned, the early college basketball schedule is a sharp market, with very few casual bettors dipping their toes in the NCAA until conference play sets it, at the earliest. With almost 350 Div-I college basketball programs, oddsmakers admit that setting and managing lines for each and every game is their biggest challenge – and therefor their softest market.
Pro bettors and syndicates will pounce on any weaker lines that don't fit their models, and books will move fast on those bets, adjusting spread and totals as many as 10 points – depending on how much money floods one side.
Bettors can at least get on the "wise" side of a game by tracking line movement in the hours after college basketball games hit the board, chasing the steam and hopefully get the better of the number before books make their biggest adjustment.
Totals are the most susceptible odds to big line swings, and books will use that sharp play to help set the lines for the bulk of the bets that will come in during the hours before tipoff. As the season goes on, books collect more data on NCAA teams and lines become tighter. But following the smart money is a proven strategy for at least getting the best of the number at the book.