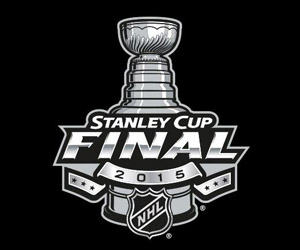 Game 1 of the Stanley Cup finals got off to a roaring start on Wednesday in Tampa Bay and the Lightning might end up looking back in disdain for allowing Chicago to steal it away. Sports handicappers watched the Lighting got out to a flying start and Alex Killorn scored off a magnificent deflection 4:31 into the first and they were all over the Blackhawks for most of the game. Their 23-21 lead in shots on goal seemed to be much more than that. However, Teuvo Teravainen tied it up at 13:28 of the third period and Antoine Vermette scored the winner less than two minutes later to give the Blackhawks a 2-1 win and a 1-0 lead in the series. The Lightning will need to put this game in the rear view mirror to knot this series up going back to the Windy City, and they should be able to do just that.
Why The Chicago Blackhawks Will Win
The Blackhawks were on the back foot from the drop of the puck in the first period, but they never panicked or looked like they were out of their element, which shouldn't surprise anyone for a team that is going for their third Stanley Cup in six years with this core. The calmness of Jonathan Toews, Patrick Kane, Corey Crawford, Duncan Keith, Brent Seabrook, Patrick Sharp and Marian Hossa has seeped down through the team to the point that a rookie, Teravainen, was the difference-maker in the third as he scored and then assisted on Vermette's winner. You're not going to rattle the Blackhawks, who know the Lightning are going to come out with both guns blazing in Game 2. And much like in Game 1, they'll be ready to do what is necessary to get the W. If you're a sports handicapper betting this game, look for Blackhawks to head home with a 2-0 series chokehold. They're just that focused right now.