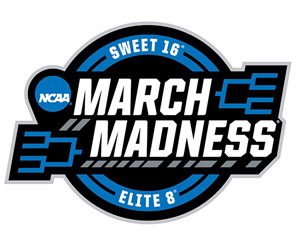 Whether they want to admit it or not, 
sports handicappers
 taking part in a bracket pool during the NCAA tournament is – in one form or the other – gambling. For sports bettors, filling out a bracket is just one of the many ways to wager on March Madness, but should never cross paths with your pointspread or Over/Under picks.
As you sort through the Field of 68 this Selection Sunday, you'll be bombarded by info that can be beneficial to your bracket and some that will benefit your bets. Here's some help in sorting that info and how to best use it during the Big Dance:
Seeding trends
A No. 1 seed has never lost to a No. 16 seed. But, No. 1 seeds aren't guaranteed winners against the spread in those tournament openers. Bookies know everyone will be betting on those top-seeded programs and pad that pointspread as much as they can. Last season, No. 1 seeds won their Round of 64 matchups by an average of 29.25 points but still only went 2-2 against the spread.
Seeding can lead a basketball bettor to be bias in his handicapping, giving value to the higher-ranked program even through the pointspread should act as the ultimate leveler. Bettors should rely on more reliable metrics like RPI, strength of schedule, and non-conference competition.
However, there is that pesky No. 12 seed over No. 5 seed trend that seems to pop up every March. There has been a No. 5 go down to a No. 12 in the Round of 64 in all but one year since 2007, and that was 2015. Last season saw only one No. 5 seed – Minnesota lost to Middle Tennessee – fall in the opener and No. 5 seeds are 5-3 straight versus No. 12 seeds the past two tournaments.
Against the spread, however, those eight No. 5-versus-No. 12 matchups have produced a 2-6 ATS count for the higher seed the past two years and No. 5 seeds have managed to cover just eight times in their tournament opener over the past six national tournaments.
Best use: Bracket
Coaching
There's a reason you see many of the same programs going deep into the NCAA tournament each March. The top college coaches not only know how to best navigate the perils of March Madness but also get their teams to peak at the proper time, finding their stride in time for the postseason.
For those filling out brackets, knowing how a coach handles himself in the tournament can be a decision-maker when you're stuck with which team to advance. But for sports bettors, they'll want to dig into coaches a little deeper, uncovering their tendencies and strategies for the NCAA.
With player turnover never higher in the NCAA, coaching stats and trends do hold the most value when crunching the numerous March Madness numbers. Bettors can find out whether higher-seeded power programs take it easy in the Round of 64, knowing a tougher challenge awaits in two more days, and can predict those coaches taking their foot off the gas when blowing out smaller opponents.
How a coach uses his rotation is also very important to bettors, as the NCAA will test a team's depth as the month plays out, with both games and travel draining the tanks. Bettors should know how deep coaches go down the bench and how they can absorb the loss of a starter to injury should that happen during the Big Dance.
Best use: Betting
Advanced stats and ratings
There's no shortage of stats, analytics and rating systems out there when it comes to building or betting the bracket. However, when you narrow it down, there are select categories that should hold more water than others when it comes to predicting the NCAA results.
A big one for both bettors and bracket pool players is defensive efficiency, which has been a key statistic found in Final Four contenders. These are among the popular Ken-Pom stats sets, that also include offensive efficiency, gauging a team's points per 100 possessions. Basketball fans can use these stats to weigh their options either on the bracket or at the sportsbook.
Best use: Betting and Bracket