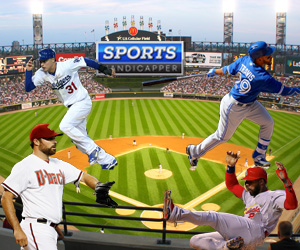 Nothing frustrates baseball bettors more than watching a perfectly-handicapped game get blown up by the bullpen in the final innings. Luckily, oddsmakers offer five-inning odds on MLB games, taking relievers out of the equation. Betting on 1st 5 innings rather than game lines is one of the little sports betting tips which can make you some serious cash.
Here are four first five-inning wagers to watch as the All-Star break approaches:
Toronto Blue Jays
The Jays have been plagued by a shaky bullpen for a number of years now, which makes them a much more attractive bet on the five-inning line. Toronto is outscoring opponents 3.38-2.64 through the first five innings, before a bullpen with a 3.53 ERA and 12 blown saves (tied for most in the AL) ruins all that hard work.
Arizona Diamondbacks
For full nine-inning odds, the Diamondback are just 37-39 for +1.86 units. Baseball bettors have suffered through 14 blown saves – most in the majors – and a bullpen with a chunky 3.76 ERA. Arizona has the third-highest average offensive production through five innings (2.88 runs) while allowing 2.57 runs against in that span. It's not a major difference but when the D-backs are underdogs most nights, those five-inning earnings stack up quickly.
St. Louis Cardinals
It's no surprise the best nine-inning bet in baseball is also one of its best five-inning options. The Cardinals have the top starting crew in the majors, with an ultra-low collective 2.89 ERA, allowing an average of just 1.63 runs through the first five innings while countering with 2.41 runs of their own. St. Louis is even more dominant at home, outscoring opponents 2.72-1.42 through five inside Busch Stadium. However, you will pay a premium to back them whether it's five or nine-inning moneylines.
Los Angeles Dodgers
Speaking of expensive bets, taking the Dodgers' five-inning odds won't make you rich quickly but they have been a steady winner for fans of those condensed options. Los Angeles is scoring 2.45 runs per first-five while giving up just 1.86 run against – second lowest in the bigs. Baseball bettors may want to pick their spots with L.A., with its five-inning numbers dipping on the road. The Dodgers are allowing an average of just 1.87 runs through the first five on the road but coming back with just 1.89 runs of support – compared to the 2.98 runs averaged through five at home.