Below is the documented final record for the 2015 Seal entry in the Hilton Supercontest. Seal finished the last week of the season at 4-1 for an overall total of 49 wins, 35 losses and a push. The 58.3% win percentage landed Seal in the top 50 out of over 1,400 entries.

Following Seal's NFL football in this contest alone would have resulted in the following:

$100 bets would have won $1,050 for the season
$500 bets would have won $5,250 for the season
$1,000 bets would have won $10,500 for the season

Don't wait. Signup now and get all of Seal's picks all year long not just NFL Football.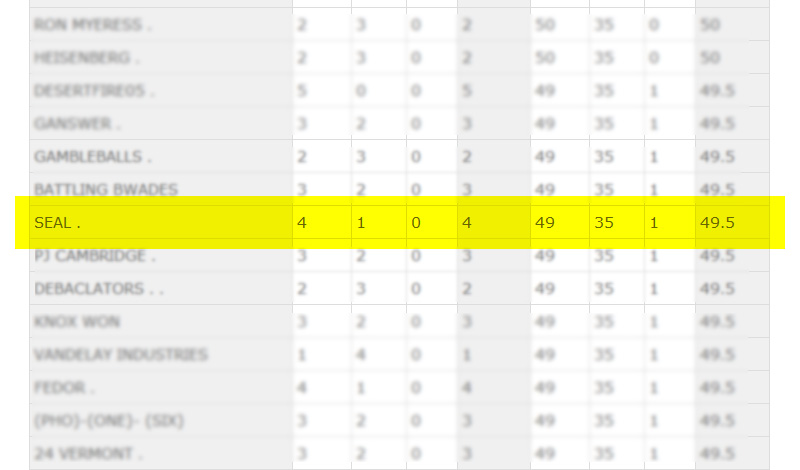 To view complete NFL SuperContest Standings, click here